Description
You can never imagine how possible it is to buy a wooden dining table for family with an superbly affordable price. The set is contemporarily styled for various furniture designs. It includes 1 dining table and 4 chairs accompanied.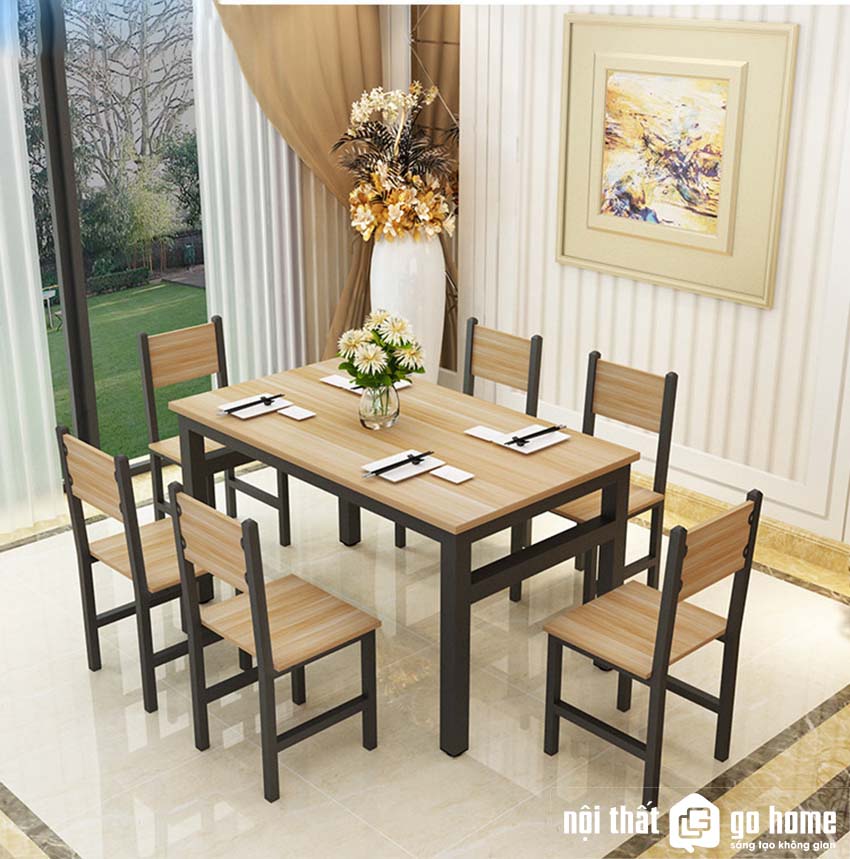 Details of Affordable wooden dining table for family GHC-41255
Product code: GHC-4125
Material(s): Melamine-coated MDF engineered wood, electrostatic paint-sprayed steel
Dimensions (L x W x H): 1200 x 700 x 740mm
Color(s): Black frame, wood-grained surface
Delivery in 7 days
Unignorable Features of Affordable wooden dining table for family GHC-4125
– Contemporary and elegant designs meet well customer's needs.
– Reasonably priced, free delivery in less than 10km radius.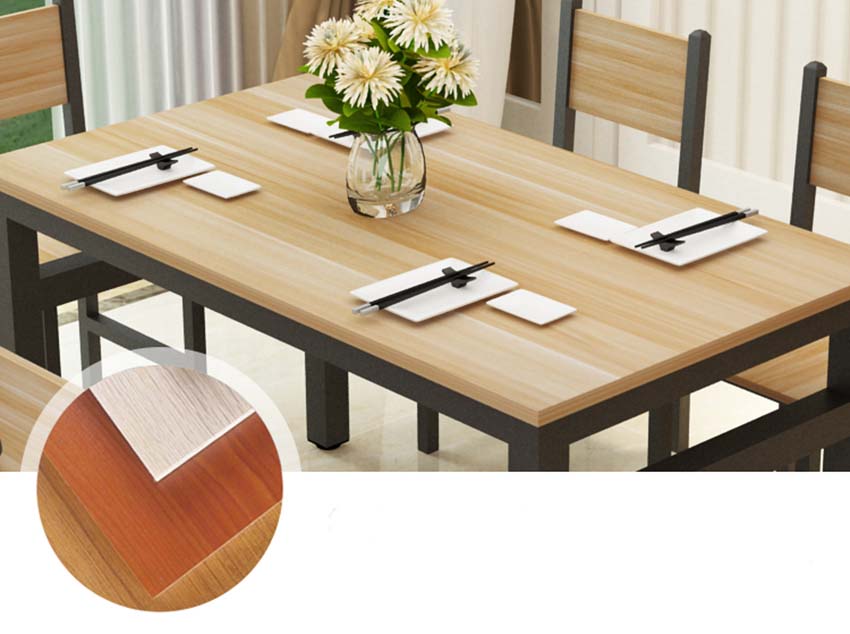 Note
– Wooden dining table for family GHC-4125 is a prefabricated product, therefore, alterations made on size, color or any details are inapplicable.
– Customers can request other colors (suggested below). In order to deliver your products in no more than 7 days and meet your color requirement, Go Home has 2 good receipt weekly with additional colors.
Further details, please contact our counters.
Online customers, in case that you like any of the colors below, please let us know in the Note box, we will get back to you for new delivery information..